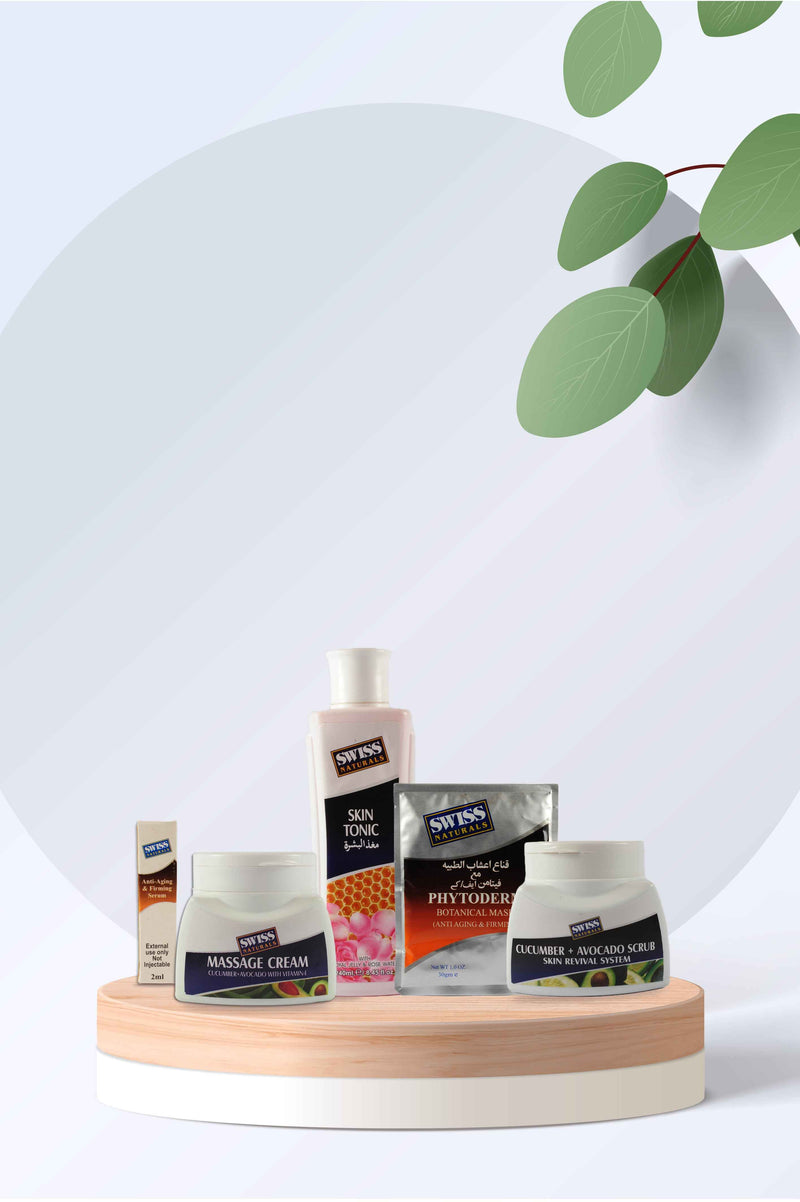 Anti aging
In stock
Swiss Naturals
Massage cream cucumber & avocado (
250
g)
Cucumber & avocado scrub (
250
g)
Phytoderm anti aging mask (30g)
Anti aging drops (2ml)
Skin tonic (
240
ml)
How to Use:

Massage your face with Swiss Naturals massage cream enriched in cucumber and avocado with vitamin E. It stimulates blood circulation and improves skin respiration.
Wash your face and dry it. Apply Swiss Naturals cucumber and avocado scrub. Rub gently in rotation. When dry, moisten and keep rubbing. Wash after full face treatment, then pat dry.
Apply Swiss Naturals Phytoderm botanical mask (anti-aging and firming). Mix 30gms of powder in 90ml water. Pour water on powder and stir quickly and vigorously for one minute until a homogenous paste is formed. Apply the paste with a brush or fingers on the face within 3 to 5 minutes. Remove by peeling it off in one piece.
Take a cotton swab, moisten it with Swiss Naturals skin tonic, and apply it all over the face and neck.